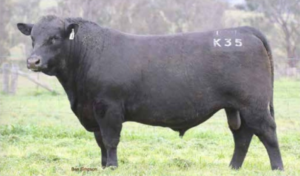 MILLAH MURRAH KINGDOM AUNMMK35
Hingaia was one of five studs to purchase the NZ semen rights to this outstanding bull. Consistently leaving cattle that display depth and weight that we are looking for. Great temperament cattle. Kingdom was sold for a record $150000.
Date
29th January 2014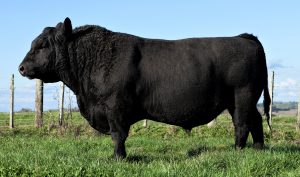 TURIROA ANDREW HB 1560302615
Purchased at 2014 Turiroa sale for the second highest price. An extremely thick, solid bull that has real power and constitution. 8 years old and as sound as the day we purchased him.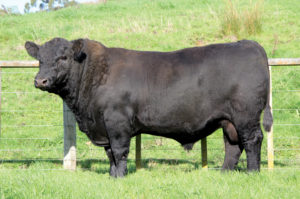 HINGAIA TOBY HB 1323511500
Champion Bull and highest price at 2013 Beef Expo. Sold to Turahaua Angus Gisborne. A low birthweight, moderate framed sire with natural thickness.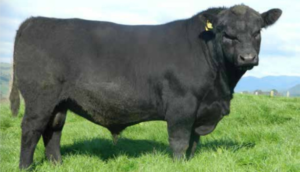 HINGAIA JACK 14738007774
Jack has bred consistently well, leaving cattle with real presence and style. Goes back to Infinity which has had such a positive influence.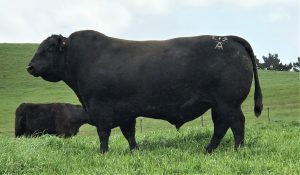 TAIMATE LAZARUS 12865015L12
A compact bull that is all gut and bum! We liked his overall confirmation and low birth weight. Is leaving solid off spring that display his thickness and bone.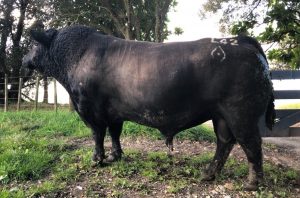 TARIHAUA BUTCHER 17691015L42
Purchased from Turihaua as a 3yr old. Chosen for his Red Oak Meaty pedigree and he exhibits the soundness and constitution one would expect.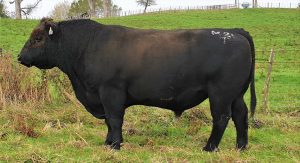 OREGON KEITH 20379016M21
Top priced bull Oregon 2017 sale. A great carcass bull that also displays real soundness qualities. This combined with his pedigree and low birthweight we just had to have him. Used heavily and well worth it.[103 live calves in 2019.] Progeny will be available 2021.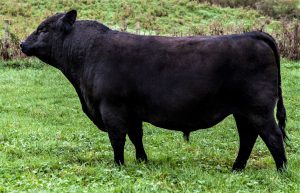 HINGAIA DUKE 13235017188
A Kingdom K35 son retained for his natural thickness, carcass and super quiet nature. Has natural volume and constitution. Extremly large EMA. A real pleasure to work with and he just gets better and better.
TANGIHAU TOP GUN 16883017N436
NZ's top priced bull in 2019.One of only 2 studs able to secure this semen. Chosen for his overall soundness, thickness and carcass attributes.We look forward to having progeny on the ground this spring.